Happy Valentine's Day everyone!
I know it's tomorrow, but I'm sure a good handful of you will be busy doing stuff. Mikey has work, so we won't be going on our date until Sunday. ;_; Oh well. But when we do...! We'll be going to eat dinner together, maaaaaaaybe at the restaurant we had our first date in, then we're going to go watch Coraline in 3D.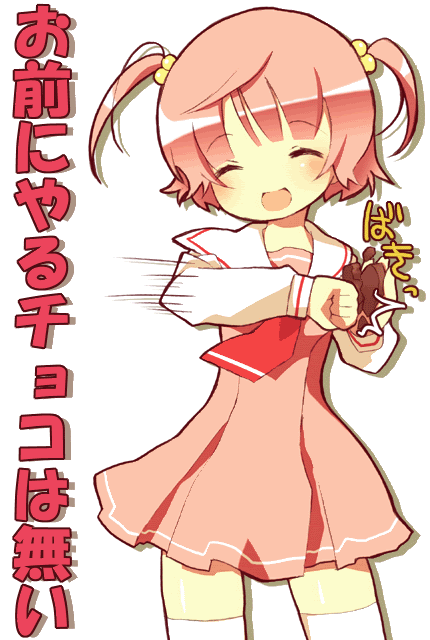 Translation: There are no chocolates for the likes of you.
So, what is everyone else doing? I see a few entries here and there on single life. Do not fret. This is a good opportunity to band together with other single friends and camp drug stores for after V-day candy sales!
As for the guys, time to bust out the dutch wife, and call it a day.
For those attending Anime Overdose this weekend, be sure to check out my friend Yukie's musical performance panel! It's on Sunday, from 11am-12pm. You might remember her from her performance at last year FanimeCon's masquerade event, singing the first Nico Medley as opening act. Hope to see you there!